I've just printed some T-shirts with me good mates at While You Sleep.
The first two feature posters which were printed on a hand-made cut-out wooden fount and tobacco-tin press by pioneering anarchist activist and prolific graffiti artist J.A. Andrews in Sydney in 1892! Such amazing spirited words and designs. I thought I'd help spread the message, over a hundred years later….
Below: "Anarchism" and "Anarchy", Sizes S/M/L/XL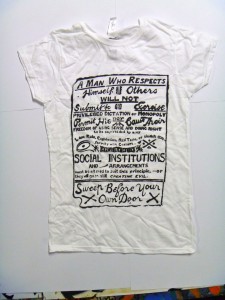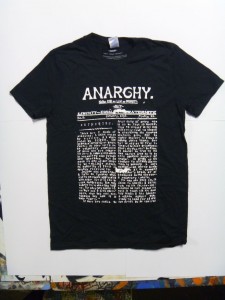 And two of my own designs (Editions of 16):
Below: "Road to Nowhere and I'll be Nobody" & "The Discussion", Sizes S/M/L/XL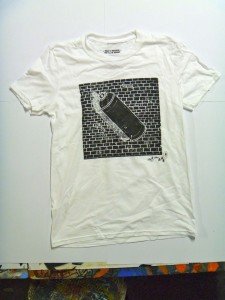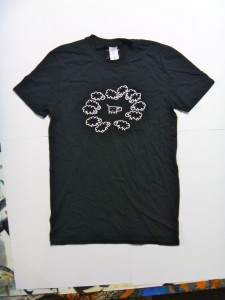 All T's $25 each (plus $5 postage).
Please email me at civil(@)antimedia.net if you'd like one, or more!
(T's will not be as krinkled as in these photos!)
I've got most T-Shirts in Mens' and Womens' sizes. And all come in Black or White.