"The scars of a city
tattoos its body of walls
scratched into cement
reminded that you were once there."
– RIDL (Ned Sevil)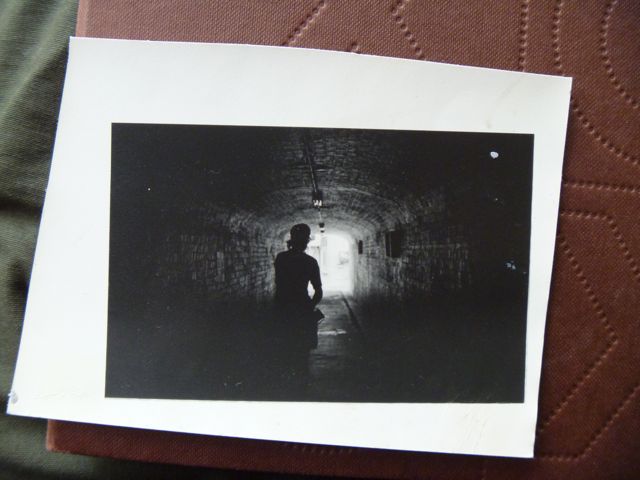 My brother, best mate and also art collaborator and graffiti buddy Ned died last Boxing Day, 2010. He got cancer and died within 3 weeks of being diagnosed, just after we'd been on a road trip to Alice Spring to do an exhibition together. I'm on the journey of how to live life without him. From this Graff has become very sacred to me, as it has been in the past but more so now. And also teaching me that everything is ephemeral … and there is power and beauty in this. Graffiti can act as memorials – sacred places, shared places, places lived. Graffiti speaks to spirits, those who lived these streets before us. I've stumbled across several of my brother's characters on the street since he died, such a strange feeling as the paint fades.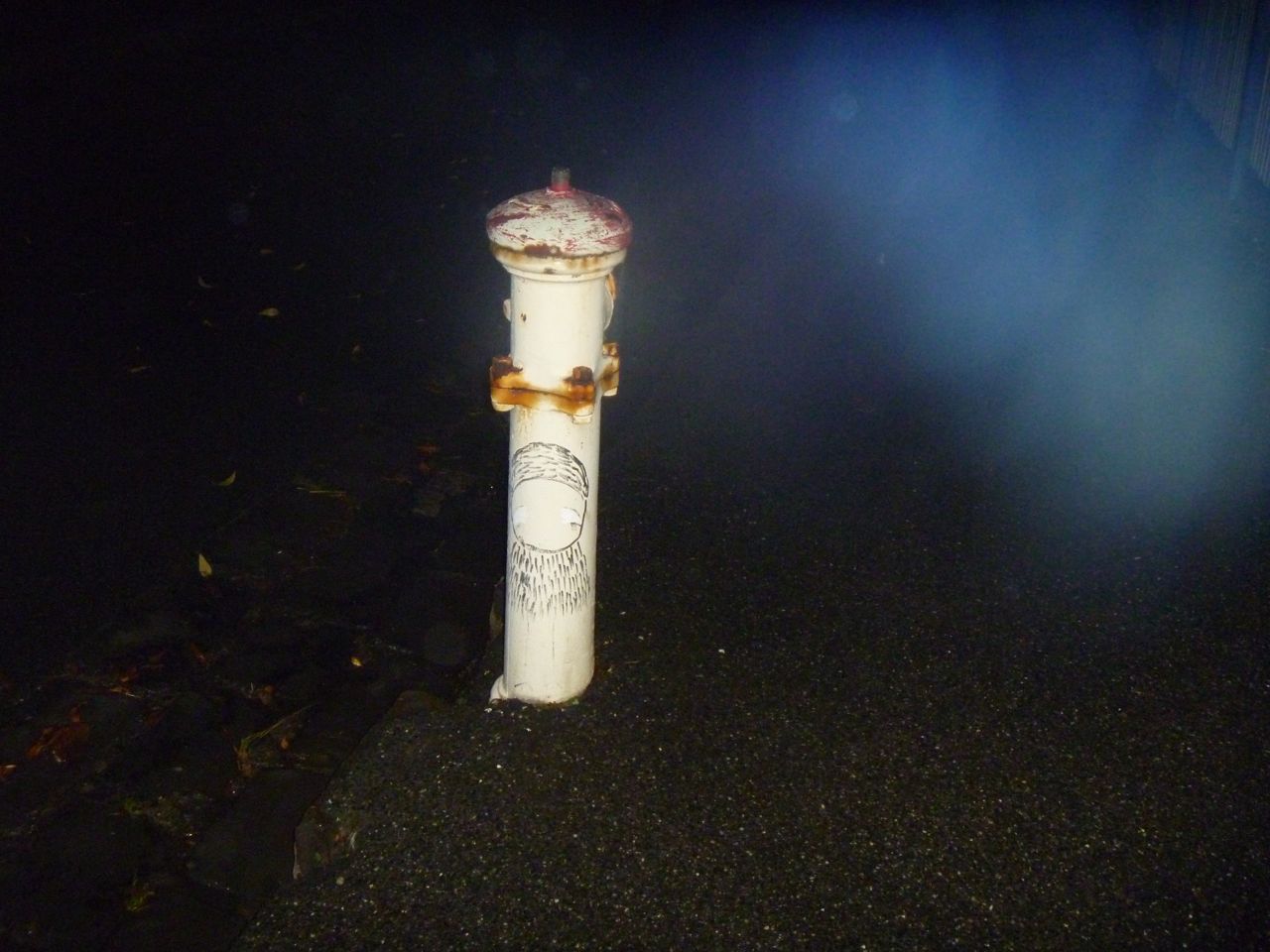 North Fitzroy, Melbourne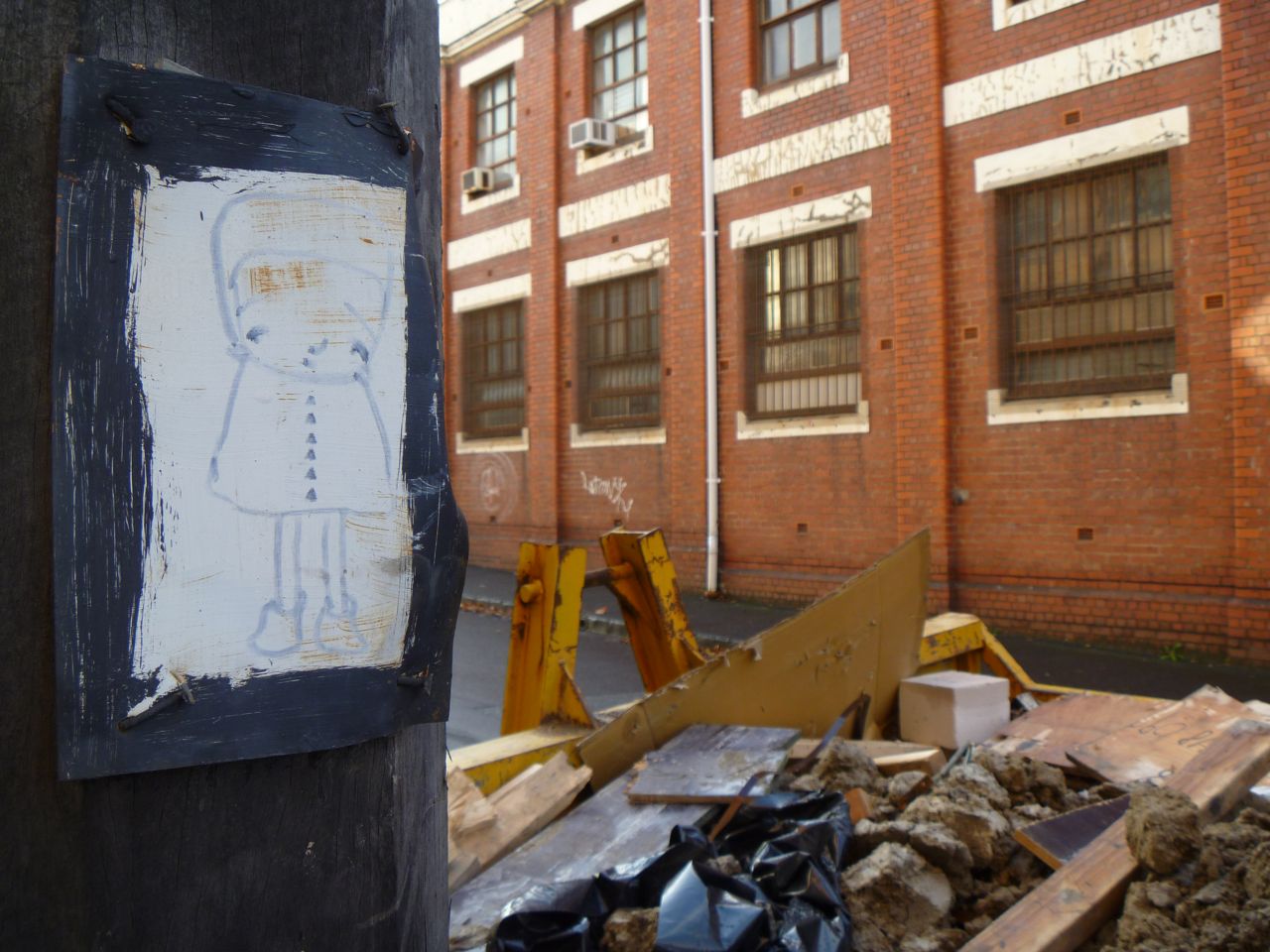 Clifton Hill, Melbourne ***   If you have any photos of Ned's work could you please email or post a copy to me. Thank you!