I was recently given the opportunity to paint in the cages of the magnificent mandrills at the Melbourne Zoo, with Suki, Be Free and Erin Greer.  A pretty unique situation – Art Therapy for monkeys. Described as a "disfunctional lot", as you would be if you were locked up in cages, the idea was to create a more peaceful space. This painting was done in the cages were the monkeys sleep and get time away from the gaze of all the human onlookers. Thank you to all of the staff and keepers at the zoo for making this happen! Hopefully the mandrills got a laugh out of it.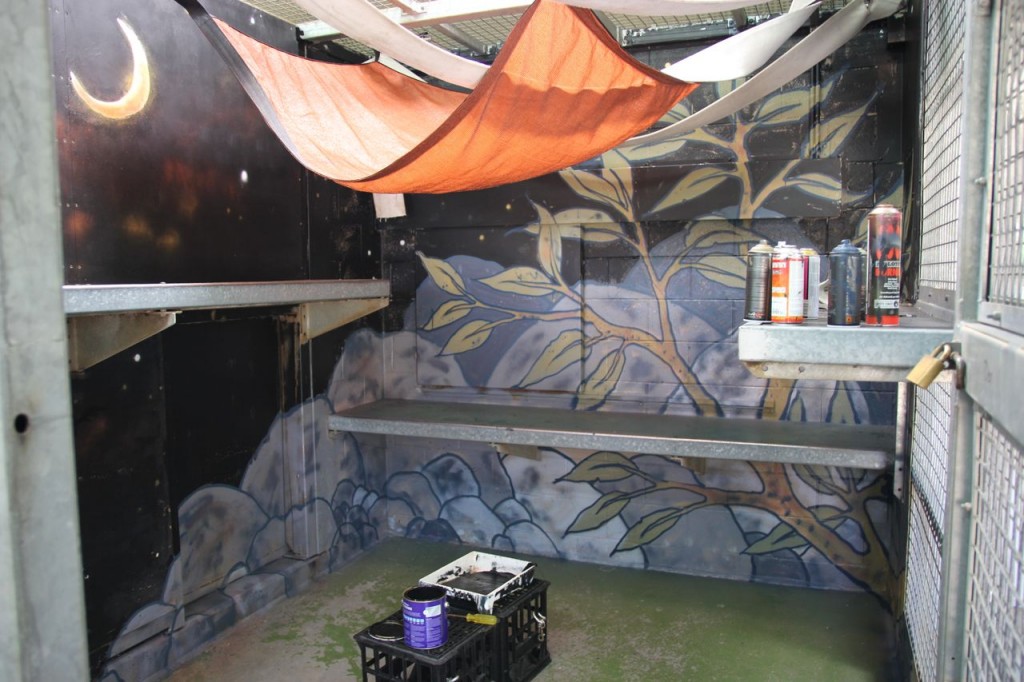 In big ol' Yonz' cage…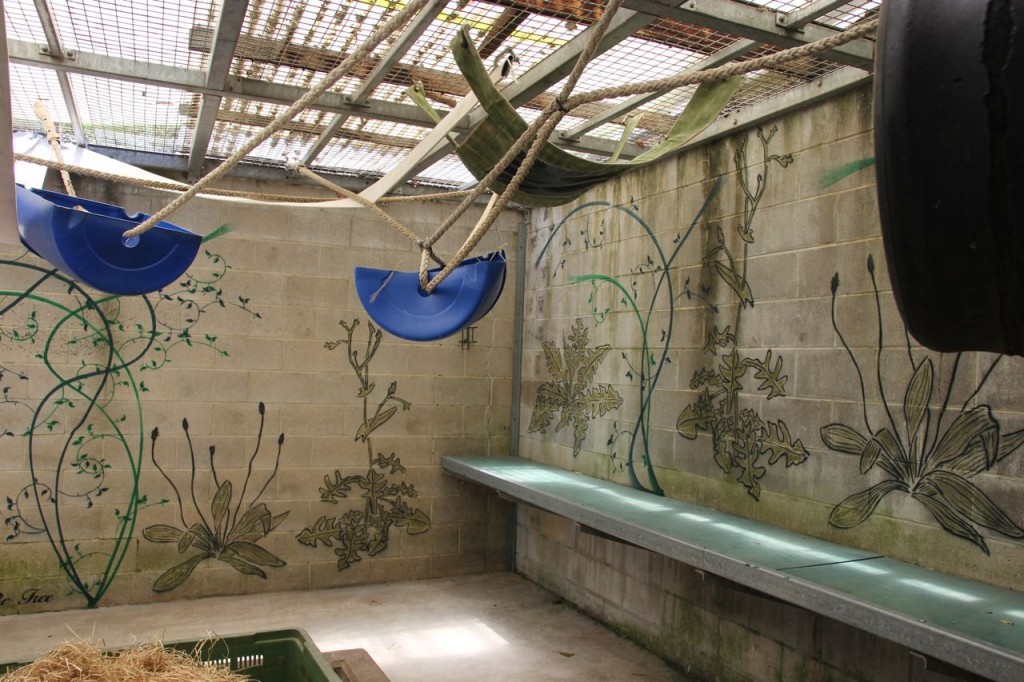 Suki & Be Free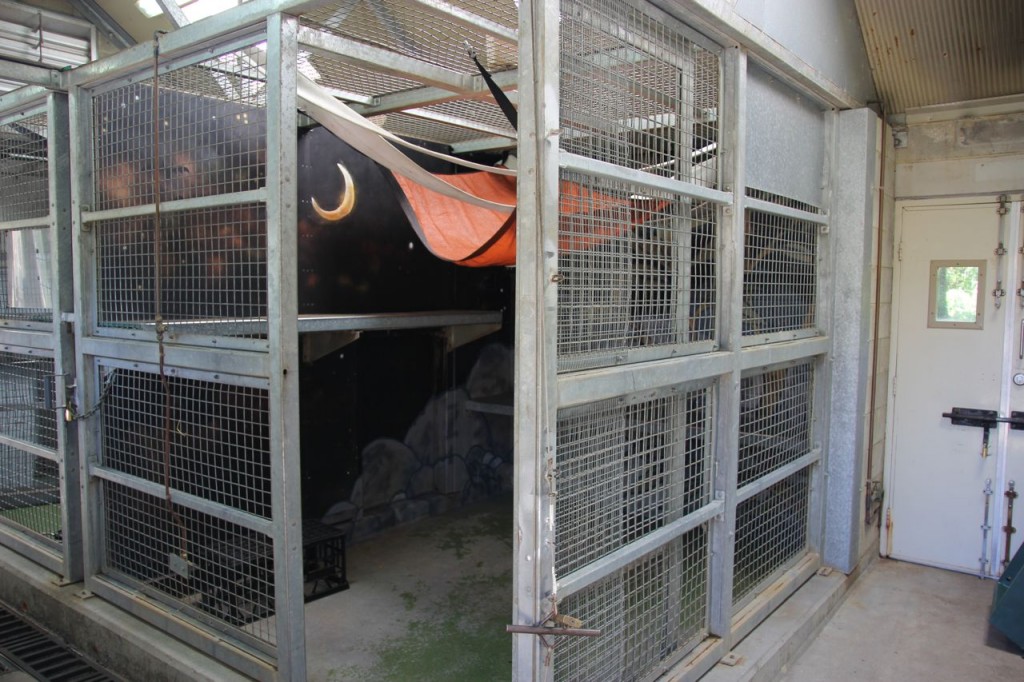 The size of the cage… small.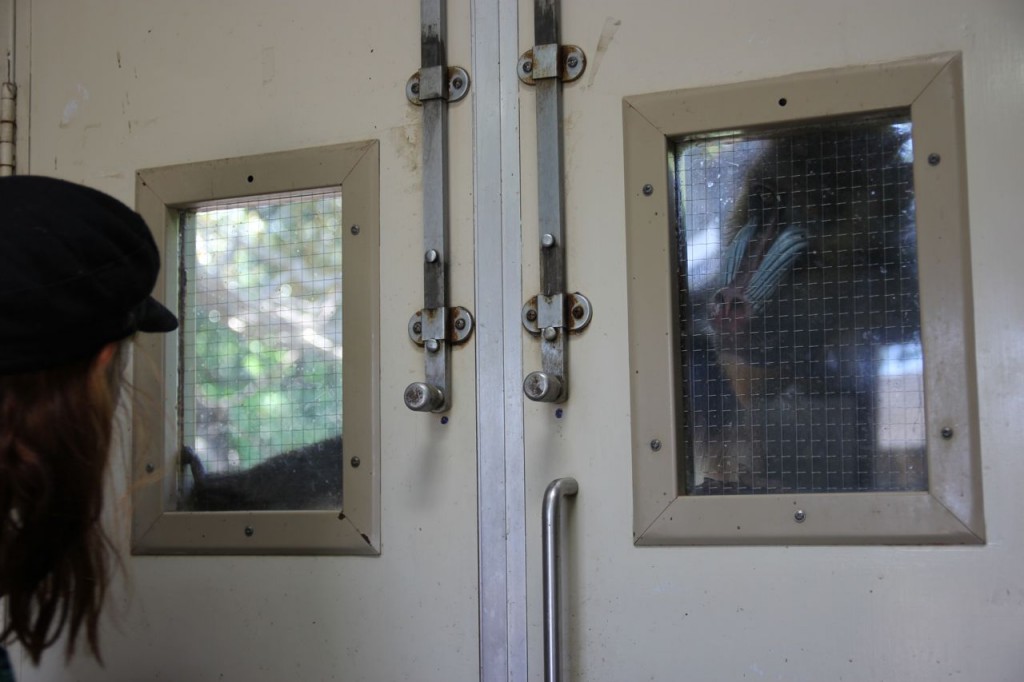 Hello.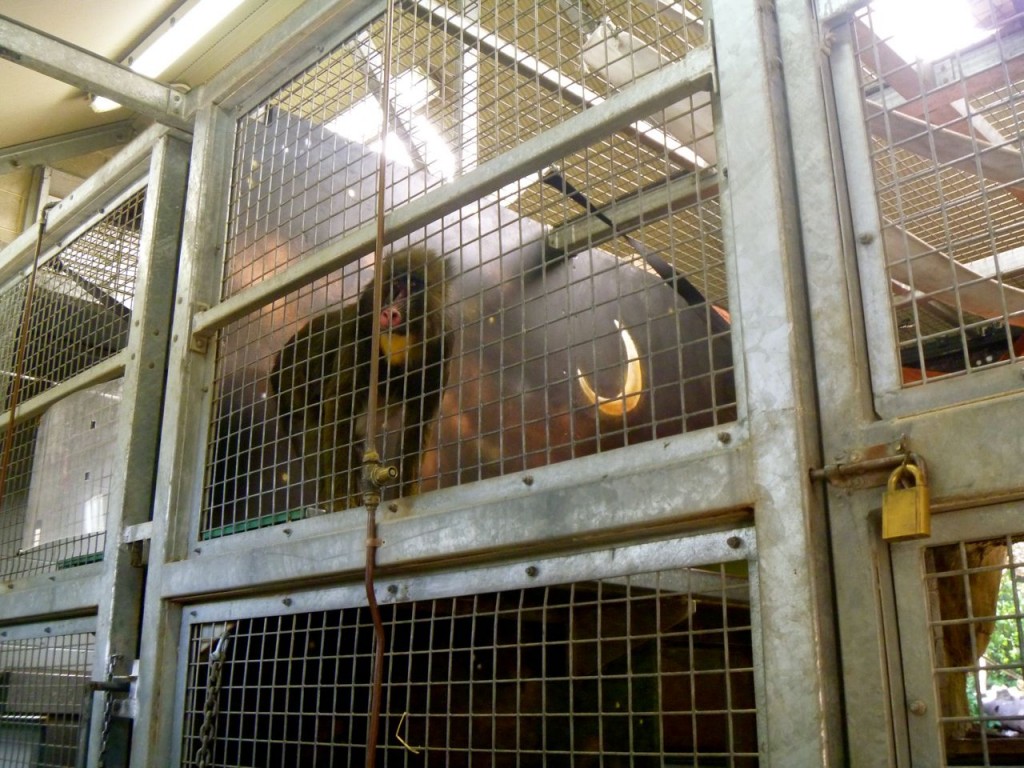 The mandrills come in for a look…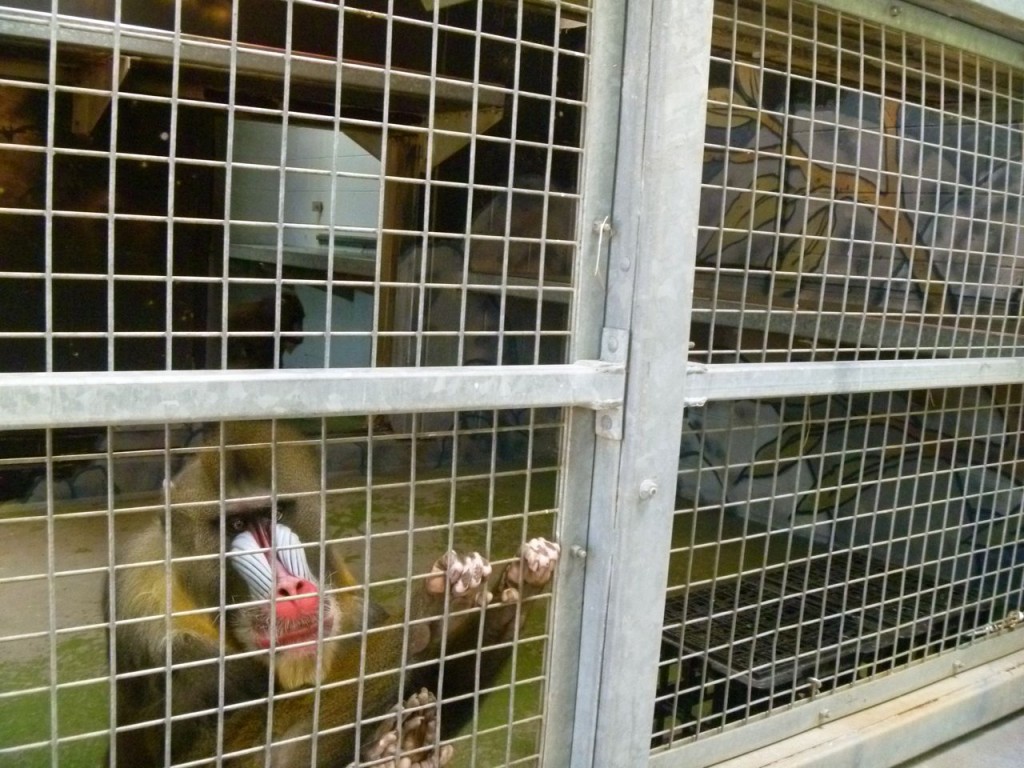 Yeah… hmpf.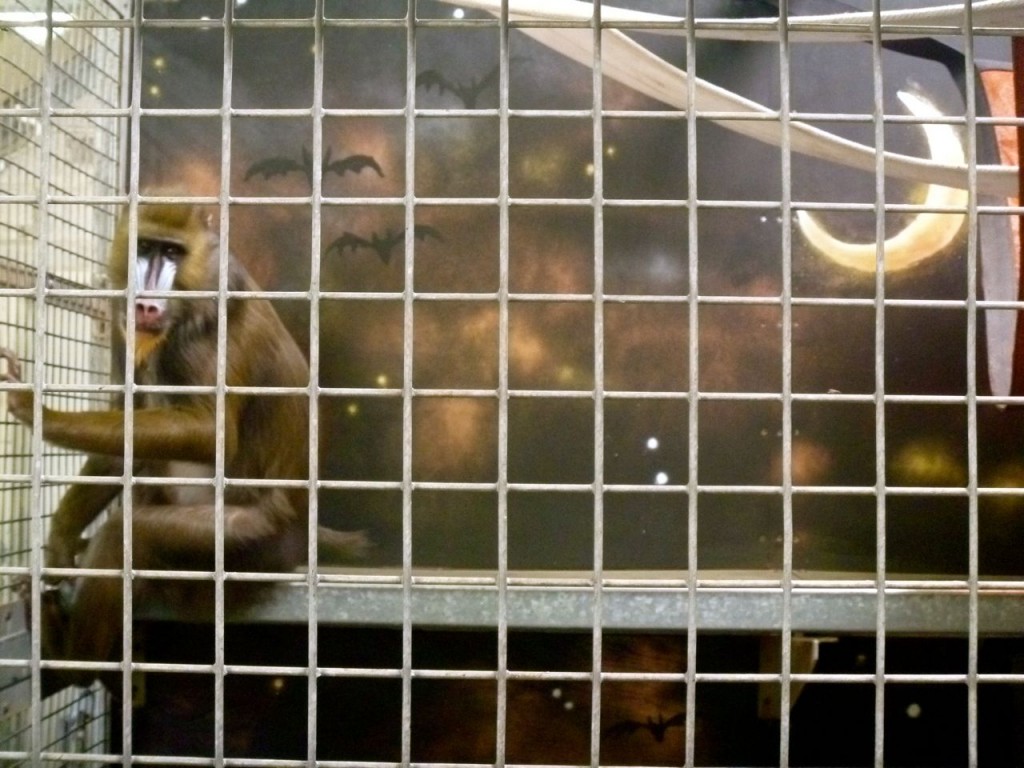 Chillin', whatever, I'm still in a cage.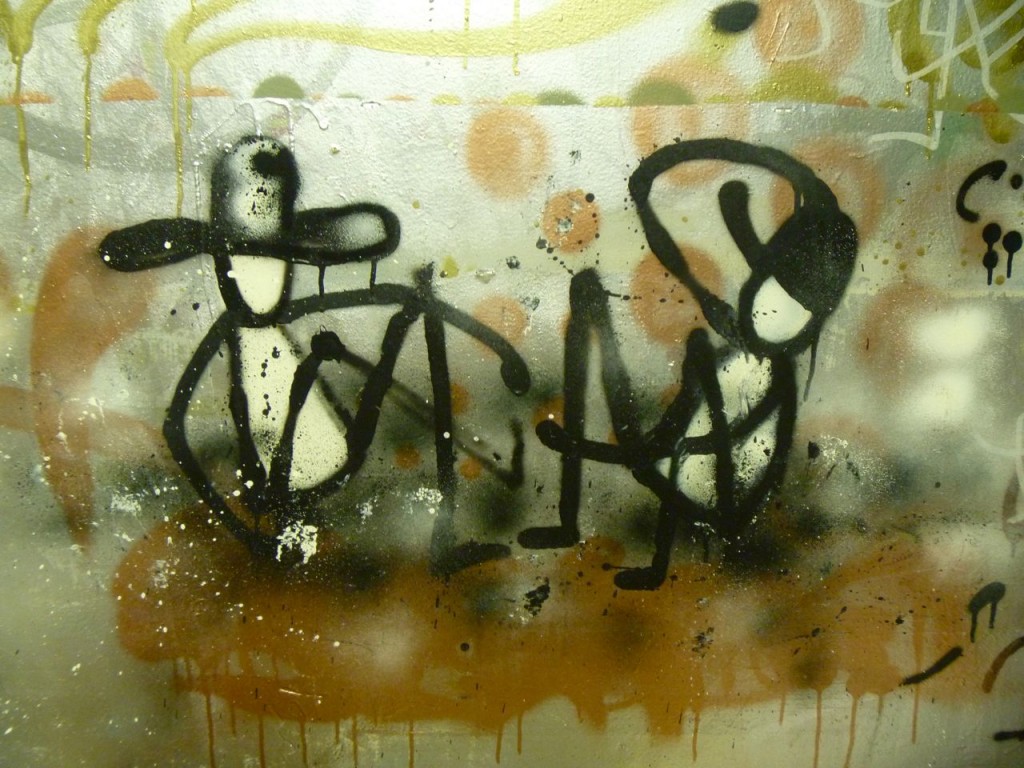 Back at the studio, scratchin' my head.