After a big year of printmaking, it's been fun to finish up the year with some good ol' screenprinted patches and stickers.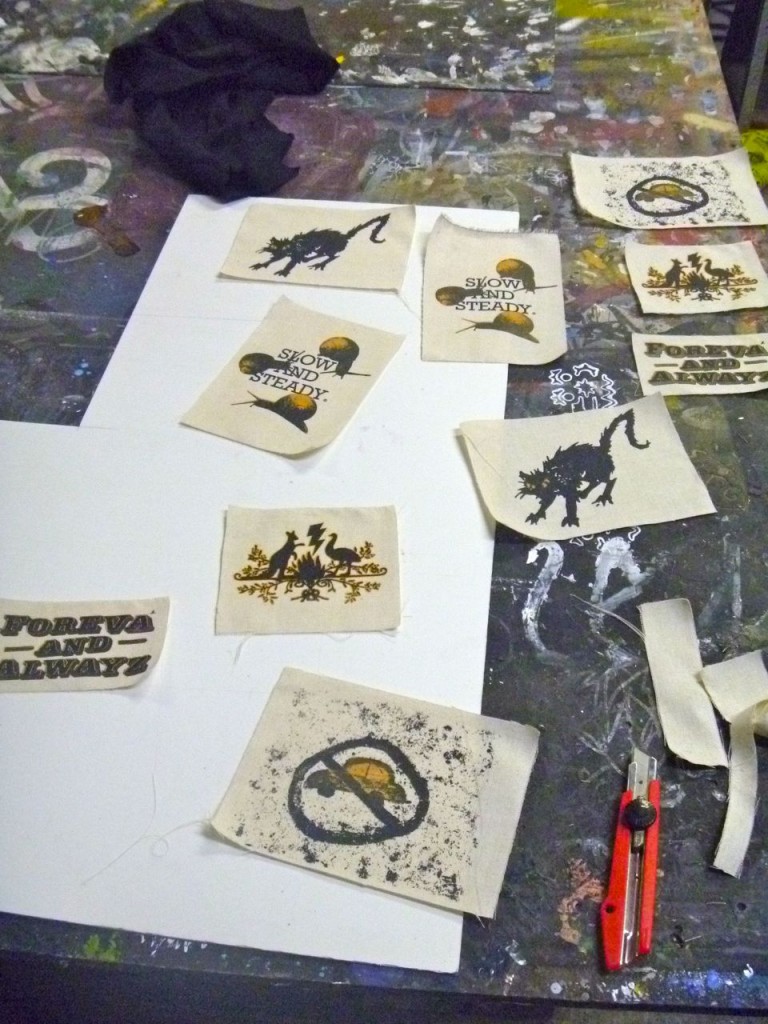 New patched for late 2012!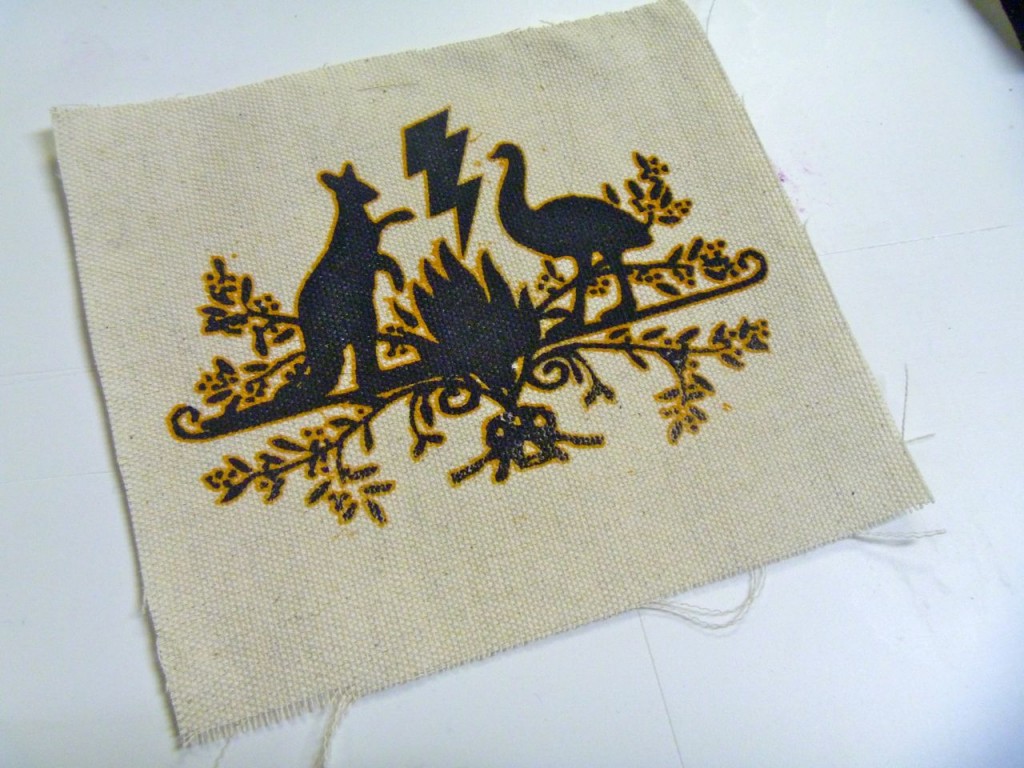 Divine Intervention Crest (more of the story below)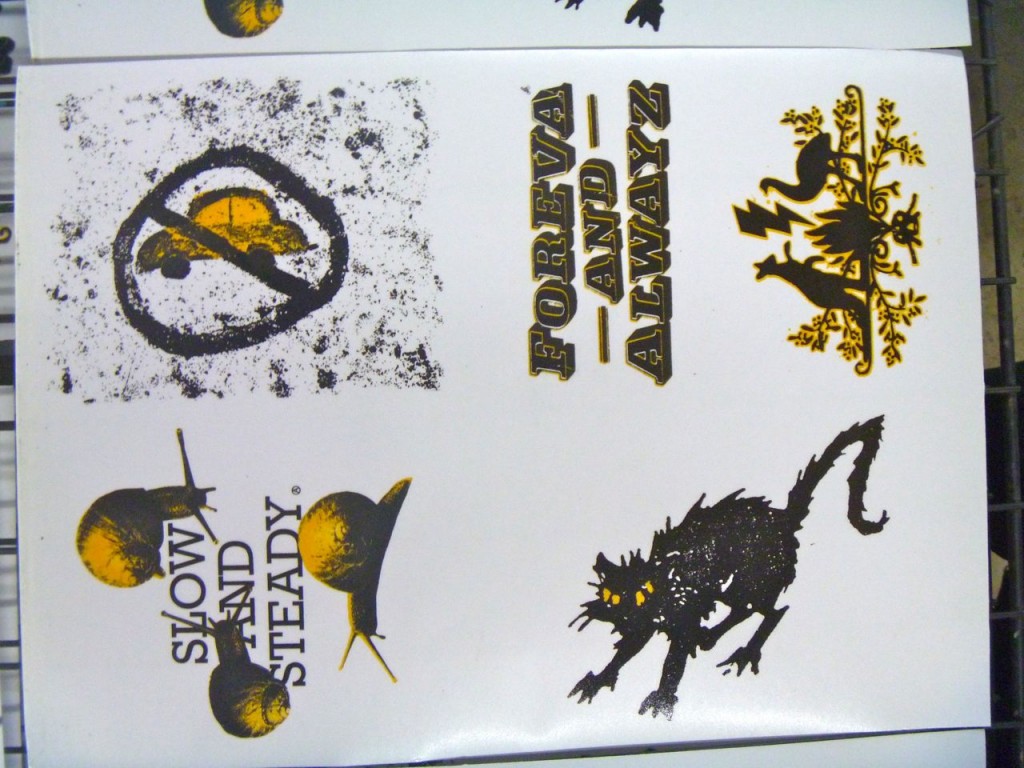 Sticker sheet!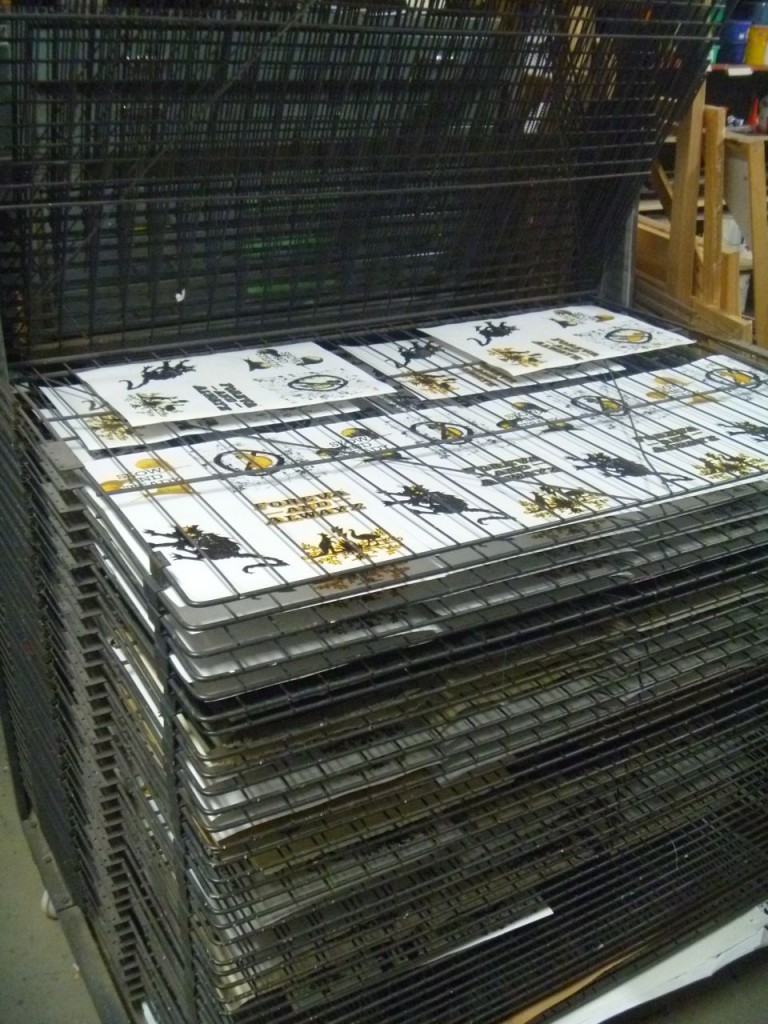 Nothing like a beautiful drying rack :).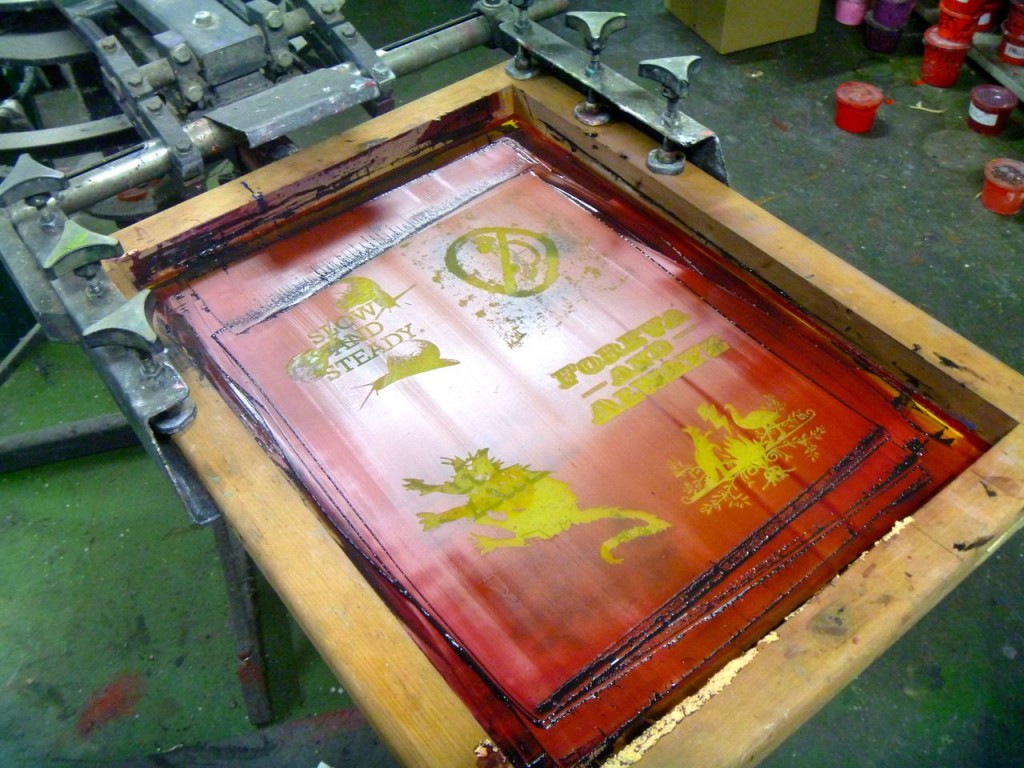 Inky screen.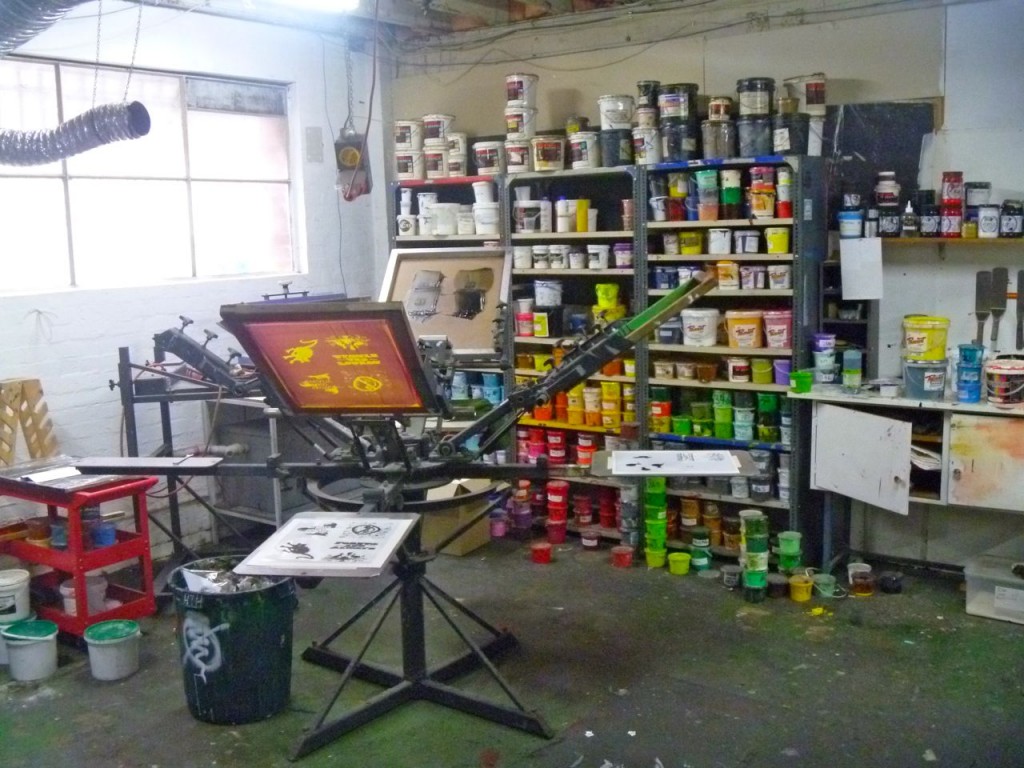 Love this machine. Thanks as always to Dion at While You Sleep.